Welcome
We welcome you to visit us in Cowee Valley, located in the beautiful Western North Carolina Mountains, and welcome any questions you might have concerning Water Gardening. "Contact Us" if you have any inquiries and/or Plant Care questions. We review and reply personally. Based on the demands of our time and the volume of questions- we will reply as possible to each question or inquiry submitted.

*Always call before making a trip for any updated seasonal hours as well as updates on what's blooming and the availability of plants and fish.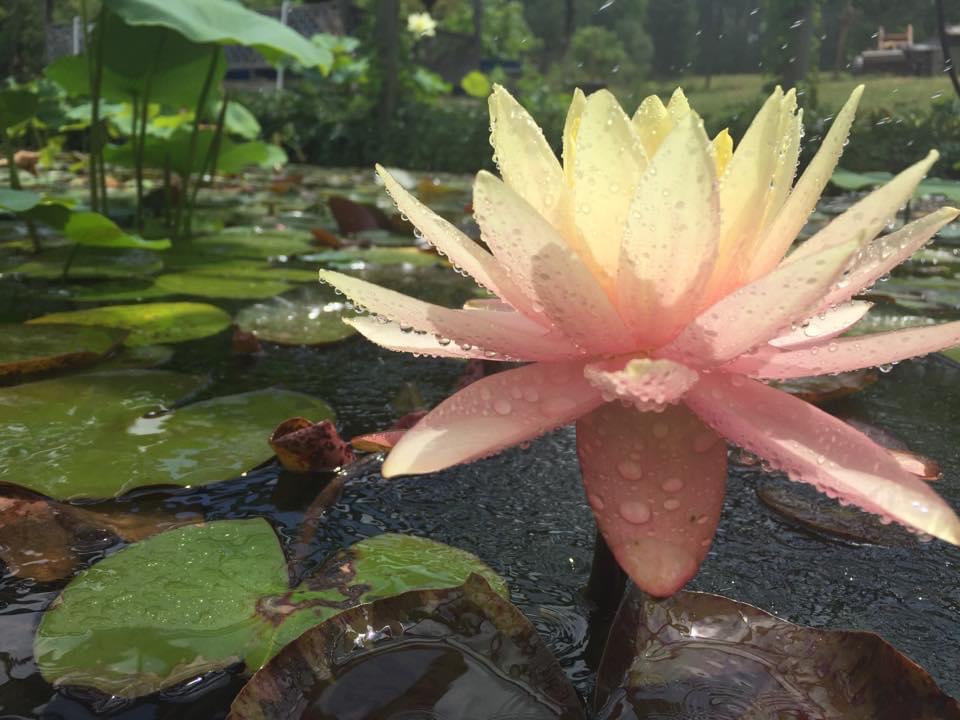 Business hours

We are open for Visitors from April 1 thru Labor Day.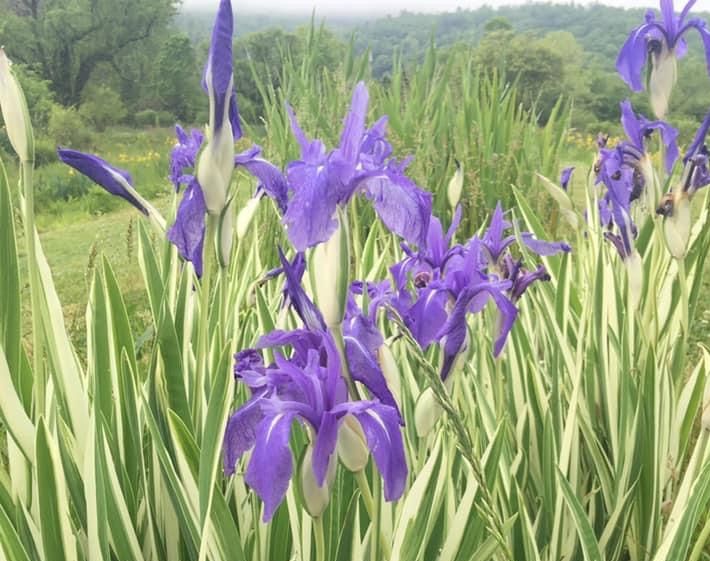 Schedule during fall and winter

During fall and winter, please call for an appointment due to the availability and dormancy of plants.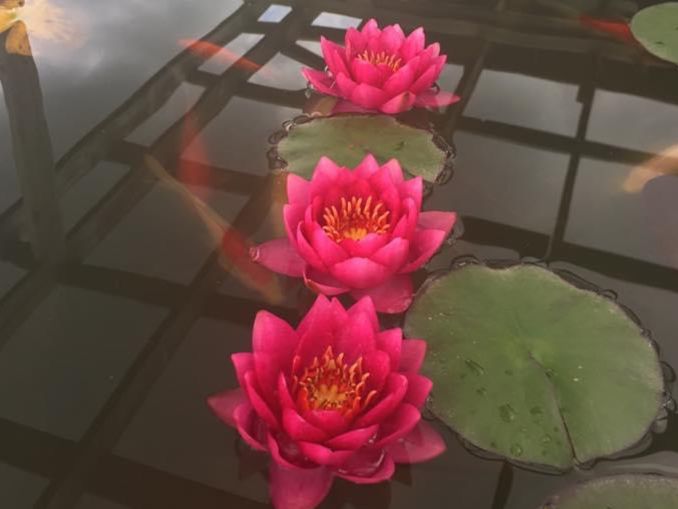 Beauty is in the eye of the beholder
Donations are accepted and appreciated. They go to maintenance and keep the gardens for everyone's enjoyment.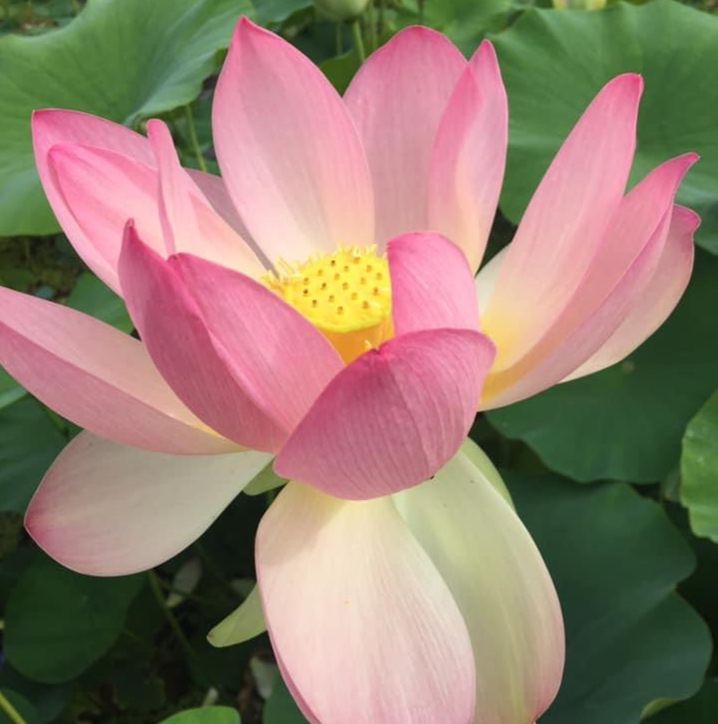 Nymphaea (water lilies varieties)
The best time of day to view our Nymphaea (water lilies varieties) is 10 am to 2 pm whereas many varieties don't begin to open until between 9 am and 10 am and likewise begin to close slowly after 2 pm. Our Nymphaea (water lilies) begin to bloom in early April and began to decrease blooming in early September.

The same time of day applies also to our Nelumbo(Lotus varieties) they open and close their blooms also. Nelumbo begins to bloom in Mid June and begins to decrease flowering in the first part of August in our region.

To view our Water Iris varieties April is the month they show their colors.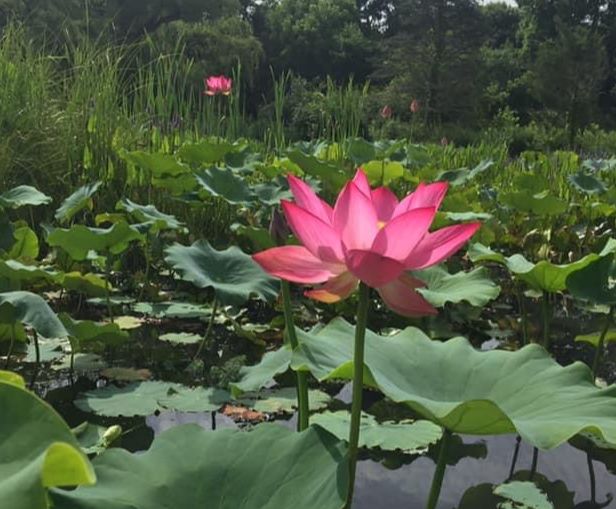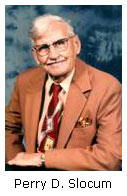 About us

Our gardens were named for Perry D. Slocum, an internationally known hybridizer, who received the Water Lily Hall of Fame Award in 1986. Perry was the President of the International Water Lily Society from 1988-89.
Perry's Water Gardens is a Wholesale/Retail Aquatic plant nursery established in 1980 by Perry D. Slocum and is known for shipping high-quality mature plants. It started out as a quiet place for Perry to retire and do some hybridizing. As Perry's enthusiasm grew, so did the bloomin' business. It is now owned and operated by me, Nikki Gibson. Perry was my Papaw and I bought the gardens in 2010 from my father Ben Gibson, who worked alongside Perry until his death in 2004. Not only was his death a great loss for our family but also a great loss to Water Garden enthusiasts around the world. With his guided hand, outstanding wisdom and an eye for detail, he leaves us all a legacy of beauty scattered throughout water gardens all over the world. We thank him for his gifts of color through his hybridized plants and Photographs, his willingness to share his knowledge with his detailed publications, and fatherly advice. We dedicate our Website to memory of the loved and lost…Perry D. Slocum.
More Info
We are open for sales throughout the year but would like for you to call before visiting from October through March.
The height of our blooming season is the month of July. Along with Waterlilies and Lotus, many of our Bog and Poolside plants are in full bloom.
Our Water Gardens is a natural habitat for wildlife. Please don't pick or pick up Black Walnuts, Blueberries, Raspberries, Blackberries, or Persimmons they feed wildlife roaming grounds and surrounding areas.
Before visiting consider using sunscreen or bug repellent, bring refreshments, especially during the heat season. We do not market food items at this time. An umbrella for shade while walking is nice and needed for the pop-up rain shower.
We no longer have public restrooms, only porti jon.
We sell from the nursery as well as ship.